If you need to rename an Azure resource group, you should know there is no rename option for resource groups.
But there is a different way to go about it. The way is moving your resource group to the new one using the Azure Portal.
Moving Resource Group using Azure Portal
Log in to the Azure Portal.
Select the resource group you want to move.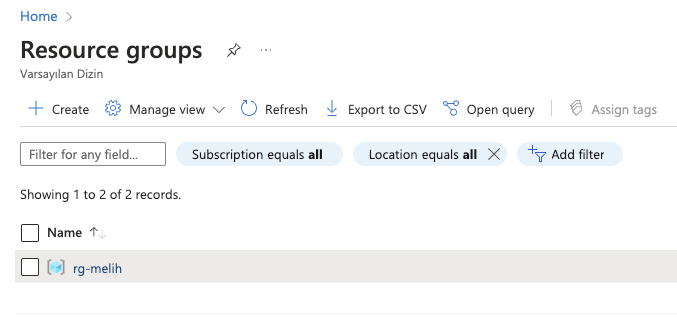 Click on the Overview tab.

Select all of the resources that you want to move.
Click on the Move button.
Select Move to another resource group.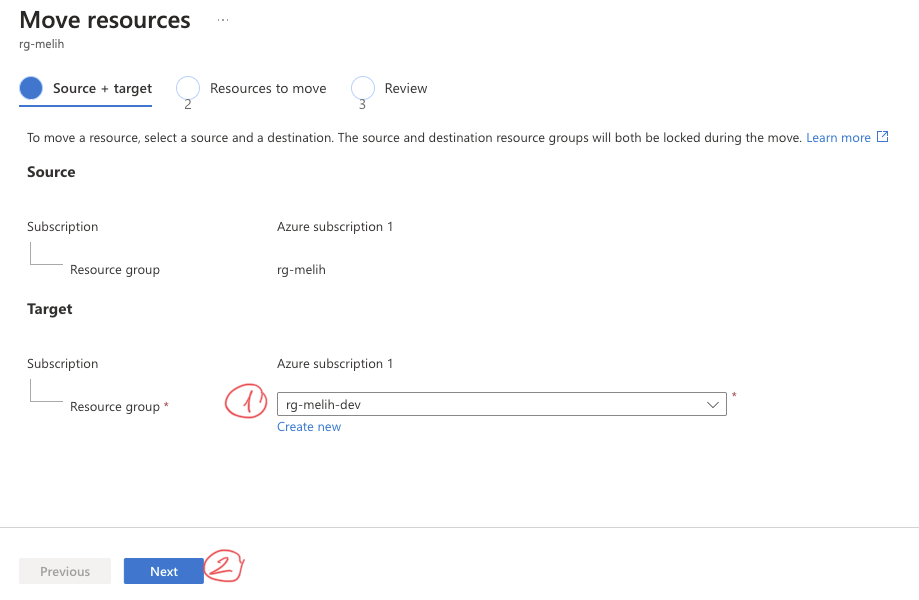 Select the target subscription or resource group.
Click on the Next button.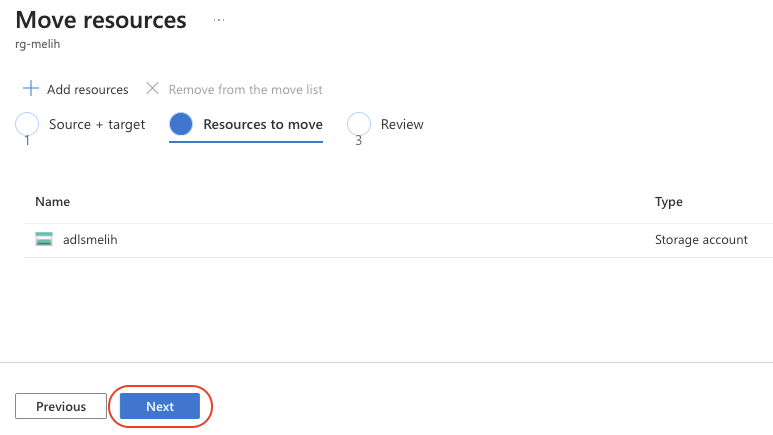 When it validates your moving actions, click the Next button.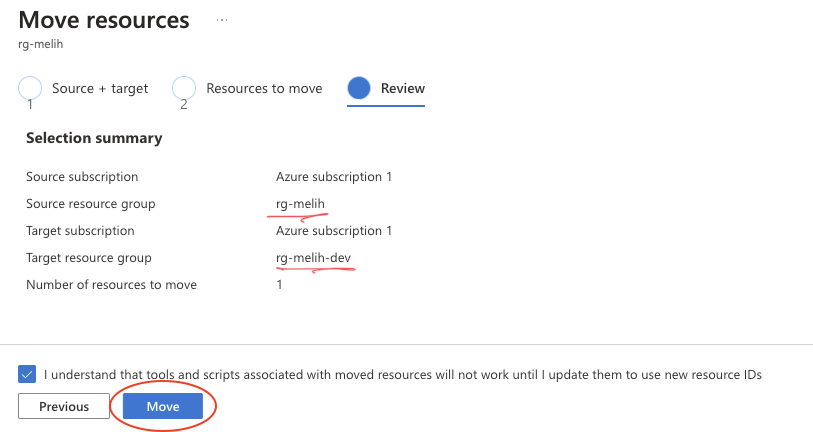 Then review and click the Move button.
Note: You cannot move a resource group to a region that is not supported by the resource types in the group.
Also, keep in mind that moving a resource group may result in some downtime. In this demo, the moving action took about 5 minutes, but in real-world scenarios, the downtime could last up to 12 hours. After the move is complete, you may need to update the connection strings, endpoints, or other configurations of the resources within the group.